About BigTractorPower.com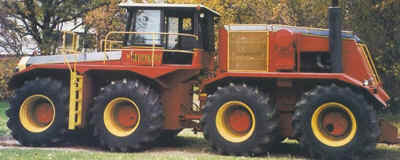 Encompassed in the words Big Tractor Power are several definitions.
1) The big, high horse powered four-wheel drive articulated tractors.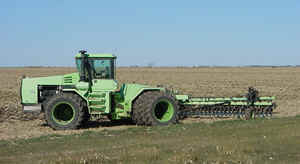 2) The big, high horse powered all-wheel drive all-wheel steer tractors.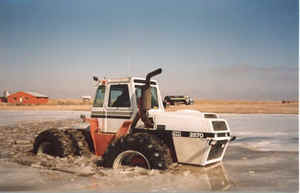 3) The big, high horse powered modern rubber tracked agricultural tractors.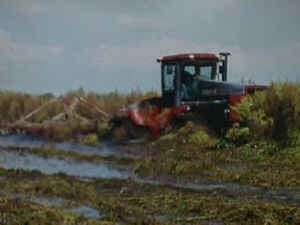 Big Tractor Power is pure muscle, enormous tractors sometimes up to 1,000 hp pulling enormous rippers, cultivators and air seeders, quite often working the ground at one acre every minute.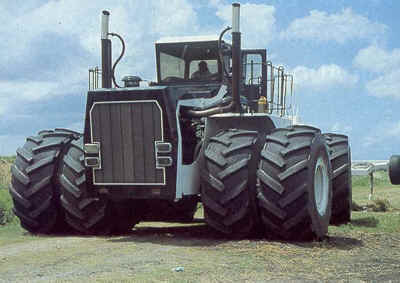 Names that immediately spring to mind are John Deere, Case IH, Ford, Versatile, Steiger and Big Bud to name but a few. Big muscle or big iron from America is probably the most common, but what about Raba, IMT, Belarus or ACO 2000, from Hungary, Yugoslavia, Russia and Africa respectively.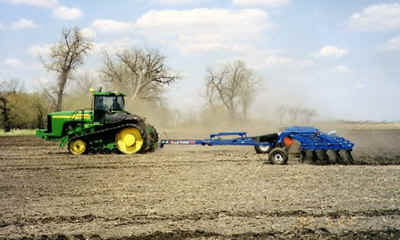 Since the early 1950s with the introduction of the first true four-wheel drive articulated tractor, the Wagner, there have been well over 60 manufacturers of big four-wheel drive articulated tractors world wide, with many makes still in existence today. Not forgetting the one off, on farm built big tractors that were designed by farmers, as there was no machine available to suit a particular requirement.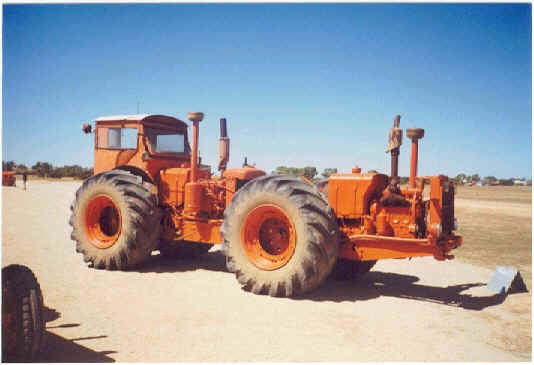 Need we go any further. YES.
Big Tractor Power has been set up to bring together like-minded people who enjoy big tractors, big muscle or big iron as some like to call them.
Researching these big tractors for my series of books 'Ultimate Tractor Power' I came across one major problem that existed across the globe. Quite often when a company had stopped producing a big tractor, for whatever reason, archive records, technical specifications and pictures were destroyed or lost. After three long and difficult years Volume 1 was complete, thanks to the many individuals who had built up a collection of material on a particular make and were so kind to loan me that material.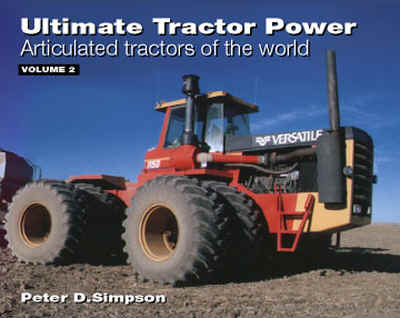 However with other makes, Wagner in particular, no one person new the complete story, gaining the help of at least six different people spread across North America, I have been able to piece together most of the Wagner history as far as agriculture is concerned. The Wagner story is not 100% complete but we feel it is the most accurate piece of history on the company to date.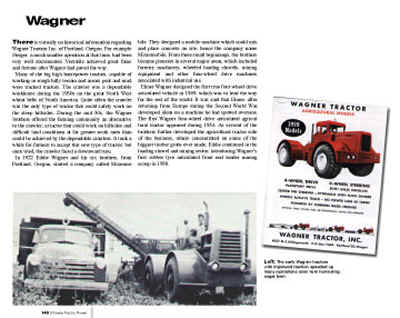 It is the aim of Big Tractor Power to try and build the world's largest reference library on big four-wheel drive articulated and all-wheel steer, all-wheel drive agricultural tractors for future generations. Many of you out there would like to know a lot more about these big tractors and perhaps this is the place to research that information.
Big Tractor Power is a site for you, please support this site and do not be afraid to use the wide variety of services.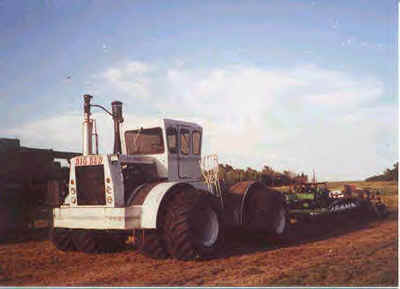 Looking For 4wd Brand History? You found the place at BigTractorPower.com. Below you will find the general history of the major 4wd tractor makers. If you are looking for information a particular make and model visit BigTractorPower.com's Specifications pages.